The pharmacists and staff at Healthway Compounding Pharmacy strive to provide the best quality of care. Your comments are important to us and they will help us to continue to improve the services we provide. If you have benefited from our care, we would appreciate your brief testimonial, using the form below.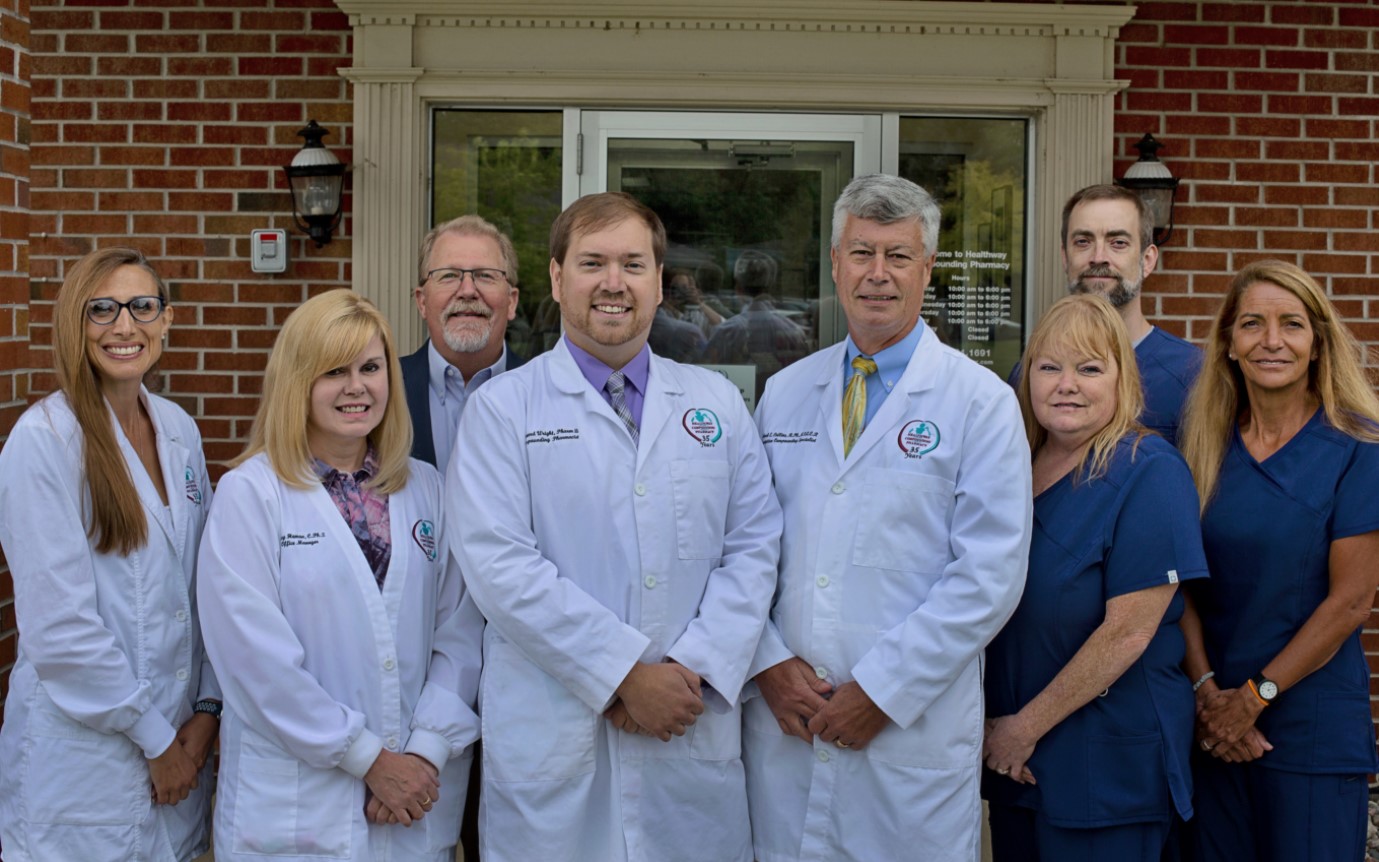 Kind, caring staff who are always ready to answer questions and provide information.
Fast & convenient service.  Helpful & pleasant staff.
Highly recommend! My child is on high dose potassium and iron and he refuses to take it because of the taste. Took the prescription in and the pharmacist was able to make a higher concentration and also tasted better so that my son would be able to take his meds!
Staff is very helpful and friendly! They even have toys that my young daughters love to play with when we stop in! Always excellent and professional service.
Friendly and professional staff! Pharmacists are very knowledgeable and are willing to answer any questions!
Staff very helpful, items in stock & conveniently located.
I've been getting prescriptions here for a few years, and now vitamins. I can't say enough about how knowledgeable Mr. Collins and staff are, and they at both the St. Charles and the McLeod locations are kind, caring, and informative. I left a nationwide chain and I can say confidently that was a smart move.
This pharmacy is awesome!! I received a call shortly after the script was faxed to them from my doctor. Then I received my prescription at my door within 2 days. Excellent service!!
I paid by phone and had the meds I needed the next day.
Hands down the most knowledgeable compounding pharmacy in the state of Michigan. Mike and his team are in the business of making your life better, and they always do it with a smile on their face.
Customer service-Excellent. Friendly and knowledgeable. Highly recommend.
Very friendly and courteous staff. I was greeted the moment I walked in and taken care of in a timely manner.
They are very helpful.  I had to switch Dr's but Healthway helped me thru all of my questions about my supplements. I highly recommend them.  I only gave 5 stars….because that's the highest the rating goes!!!
I have been purchasing my prescriptions from Heathway for many years. The staff are very personable and helpful. I highly recommend them.
I always get Great Customer Service! Stacy and team are always very helpful! Mike is very knowledgeable and they always have what I need! Great job to all!